Skilled Nursing
More information about this is coming! Please check back soon!
Talk To a Care Coach!
Get a Free, No-Pressure Consultation Today:
Our Services
Testimonials
The consultative approach that ThriveUSA uses for healthcare has set them apart from the rest of the pack
George R.
Fellowship Coordinator at Cohen's Children's Medical Center
News, Tips, and Updates in Senior Care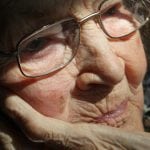 Your aging loved one is still insistent on...
[More]
Identity theft is a unfortunate reality for many...
[More]