6 Helpful Tips When Your Aging Parents Reject Home Care
When seniors refuse help, it can be frustrating for family caregivers. As your parent or loved one ages, you want to make sure they are protected and well-cared for, but you also don't want to compromise their freedom and independence. It might be difficult or uncomfortable, but discussing in-home care is essential to ensuring your loved one's happiness and quality of life. Here are some suggestions on what to do if an elderly parent refuses caregiving or assisted living services.
Learn and Observe 
Think about the services your parent needs first before bringing up assisted home care. Observe their daily routine to determine if they encounter any challenges. Do they have too much to do around the house? Do they now eat dinner before remembering to switch off the stove? Do they have trouble getting dressed in the morning? Make a list of the responsibilities and services you believe might be beneficial for your parent. Finding in-home care providers that can deliver the level of care your parent needs will be easier if you begin to recognize what kind of support they need.
Understand the "WHY"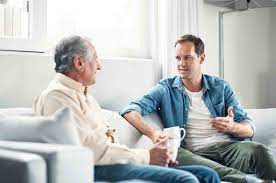 Start with gaining a logical and objective understanding of the reasons behind the unwillingness to seek help. When privacy and dignity are important, it can be totally OK for your parent to refuse support in those areas of their life.
Keep in mind that you can introduce care gradually. There are many tools and gadgets that can help your loved one use the restroom and dress independently, so a caregiver may first be hired only to help around the house and keep them company. It might then be easier to raise the level of care after some time has passed.
Figure out Their Fear 
Your aging parent will probably harbor deep-seated concerns about their situation and may experience fear at the idea of losing their home or needing care at home.
However, if these ideas progress to full-fledged paranoia with no basis in reality, evaluate whether the home environment may be contributing to this. The scenario can get worse due to inadequate lighting, clutter, or poor noise insulation. Help them make improvements to their house while emphasizing how doing so will enable them to remain there and age in place.
Have a Unified Team
A single person should never choose a caregiving service. Reach out and discuss your loved one's medical needs and the best ways to care for them with your siblings, sisters, kids, aunts, and uncles. Creating a caregiving team gives everyone in the family the impression that they have a say in the type of care that is provided for a loved one. A team mentality prevents you from feeling alone and frustrated while sharing the burden of giving care.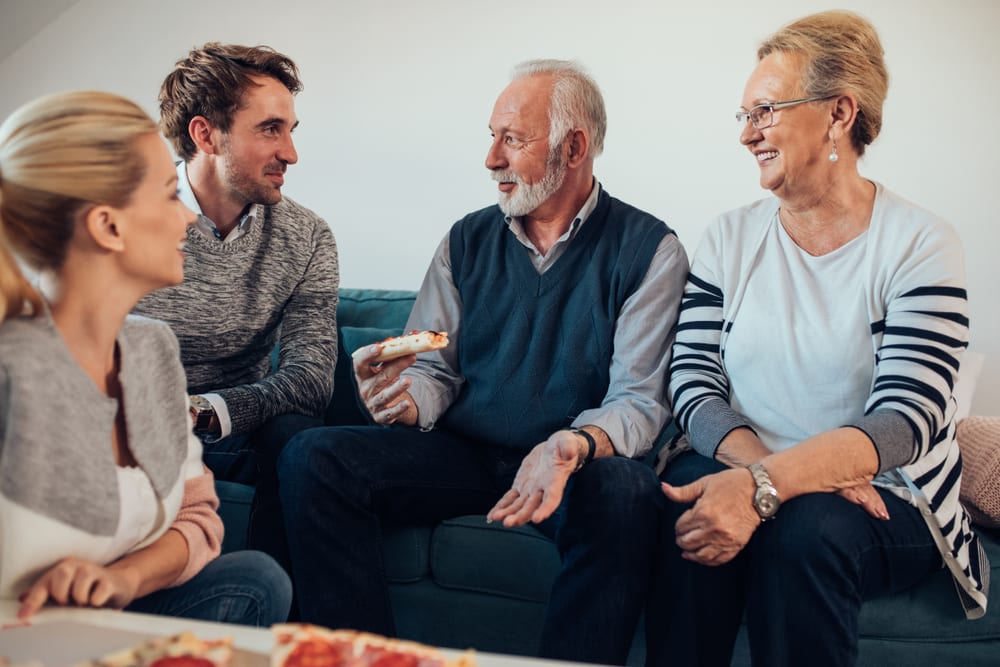 Power of Attorney 
Included in any conversation about in-home care must be financial considerations. While a caregiving team is advised, ideally only one person should have power of attorney over your parent's medical decisions. Naturally, your family should talk about your loved one's needs and potential medical treatments together, but the final financial choice must be made by one capable individual.
Prepare & Present Options to Choose From
By obtaining information on a few providers, you can enable your parents to decide on home care. What do they look for in a home care provider? How much is the budget? Discuss the services that a professional caregiver can provide that they may not have thought of before, such as companionship, assistance with housework, and transportation to medical appointments. After learning more about a few possibilities, sit down and weigh the advantages and disadvantages as a group.
Remember that you will still play an important role as the coordinator and advocate even if you work with a professional caregiver. It is equally valuable to hear your thoughts about a reputable home care provider.
Call Thrive USA Home Care at (301) 882-4717 if you're interested in our compassionate home care services for yourself or a loved one.