Better Aging- The Importance of Social Engagement
Everyone needs social engagement and engagement; for many people, this comes naturally in their youth. The relationships we create with people and the connections we form with them over time have a significant impact on our mental health. Because seniors frequently live alone, they miss out on the opportunity to develop meaningful connections with others, which can contribute to a deterioration in both mental and physical health. Furthermore, the COVID 19 Pandemic has caused seniors to remain at home for extended lengths of time. As a result, they have been unable to maintain their usual schedule, increasing the risk of social isolation, depression, and anxiety among seniors.
Isolation and loneliness may be avoided by engaging in healthy social activities. Being in the company of other like-minded people offers older folks a sense of belonging and gives them the opportunity to form meaningful connections. Regular engagement with a variety of people requires a variety of mental abilities such as listening, concentration, and memory. These abilities are similar to brain exercise in that they keep us intellectually engaged and may improve our cognitive health.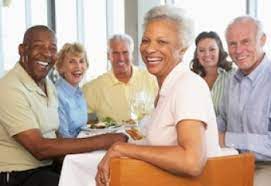 Seniors who are socially engaged and routinely interact with others are less likely to suffer from dementia or memory loss, according to recent research studies. As a result of these activities, senior citizens often feel happy and content. All of these factors together point towards the importance of social engagement among seniors. In addition to keeping them mentally and physically active, social engagement helps seniors age better.
9 Benefits of Social Engagement for Seniors
Cognitive Function-Participating in online group activities that demand a high level of concentration and focus helps to keep the brain engaged. This helps us to remain intellectually engaged, which benefits our cognitive health.
Lower Risk of Health Issues- According to several studies, older adults who have a high degree of social interaction stay healthy for a longer time than those who have a lower level of engagement. It allows people to maintain an active lifestyle even after they retire. Speaking of which…
Sense of Belonging – Being in the company of individuals who share similar hobbies and interests is an important part of living an active lifestyle. This is beneficial for seniors because it helps them to form new connections and rediscover a sense of belonging.
Self-Esteem- Seniors are more likely to participate in good relationships when they engage in engaging activities with others. This boosts their self-esteem and gives them a sense of self-assurance.
Improved Mental Health – Seniors' mental health and well-being can be improved via healthy participation and social connections. Taking part in entertaining workshops and programs or learning about their favorite hobbies may help the individuals have a more optimistic view of life.
Healthy Sleeping Patterns- Loneliness and isolation can lead to a variety of other issues, such as insufficient sleep, among seniors. The benefits of social engagement for older individuals include a more relaxed and peaceful sleeping routine.
Increased Learning- It's a fantastic way to learn and be socially engaged during this pandemic to play online games and take quizzes. Aside from being a great learning experience, they provide a way to maintain your mental health during these difficult times.
Becoming Tech Savvy- Because we live in a digital age, we need to have a basic understanding of technology to be socially involved. Hence, taking part in online courses and activities will also help you get a better grasp of current technology and how it operates.
Sense of Purpose- A feeling of purpose is one of the most crucial things that we need in life. Involvement in the community and interacting with others keeps seniors engaged and offers them something to look forward to every day. Because of this, they are able to spend meaningful time with others and have a purpose in life.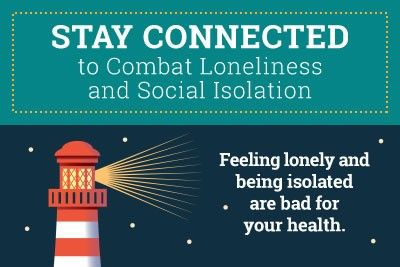 Social activity is only one of several factors that contribute to seniors' good mental and physical health. If you are the primary caregiver for a senior family member and need expert in-home care, Thrive USA Home Care is the best option. Our caring and professional caregivers are committed to assisting older individuals in managing their health and enjoying a greater quality of life in their golden years. Call (301) 882-4717 today to learn more about our high-quality in-home care services.