5 Cognition-Enhancing Activities for Stroke Recovery
Strokes can affect sensory, motor, and cognitive impairment in older adults.   These problems, if left untreated, may impair one's ability to think, communicate, move, and perform other daily tasks. Developing hobbies and engaging in brain-stimulating activities are key steps in the stroke recovery process. These activities can assist older stroke survivors in regaining many of their cognitive abilities while also improving their quality of life. Here are several brain exercises for senior stroke survivors to undertake as they heal, as well as the advantages of each.
Cooking
Learning new recipes can help older stroke survivors improve their memory and decrease their blood pressure. While cooking, your loved one may engage all of his or her senses, including touch, taste, smell, and sight, which can activate different regions of the brain and improve memory. During the healing phase, sensory stimulation also improves motor performance in older individuals. Each week, your loved one should engage in a range of cooking activities, such as creating new cuisines or guessing the components used in meals made by caregivers.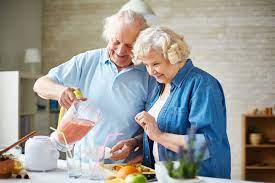 Seniors may experience a number of age-related difficulties. Though some families opt to take on caregiving responsibilities, there may come a moment when they require the services of a reputable senior in-home care provider. Families may require a break from their obligations in order to focus on other commitments, and some seniors may require around-the-clock support that their families are unable to give. Thrive USA Homecare is here to assist you.
Reading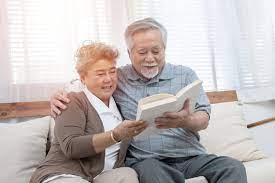 Senior stroke patients frequently lose cognitive skills, which have an influence on language skills, increasing the likelihood of loneliness and isolation. Reading, on the other hand, is a cognitive activity that may improve mood, social skills, memory, and vocabulary. After your loved one has finished a few chapters, ask him or her questions about the narrative to help him or her remember what he or she has learned. Exercise can also help to recover many of the cognitive abilities that were impaired as a result of the stroke. Although it is OK to select books your loved one has read over the years, acquiring new content may inspire him or her to read each chapter and keep intellectually engaged.
Drawing
Making art may appear to be an enjoyable way for seniors to pass the time, but it also has several cognitive benefits. Drawing drawings of objects and important places, or coloring in an adult coloring book, can help your senior's creativity, relieve stress, and regain analytical abilities. As an added benefit, brain exercise may improve coordination after a stroke, returning strength to the side of the body affected by the brain stroke.
Gardening
Simply getting outside and smelling the fresh flowers might improve your loved one's happiness and cognition after a stroke. A stroke survivor's brain can be stimulated and function improved by getting some fresh air. If your loved one has mobility issues on one side of the body as a result of a stroke, simplify gardening tasks and rotate each activity as his or her health improves. For example, if your loved one is too weak to lift the tools and work in the garden, he or she can sit on the bench and watch you plant. You can keep your parent's attention by having him or her name each plant. To recognize the different plants, your loved one must use memory and sensory abilities.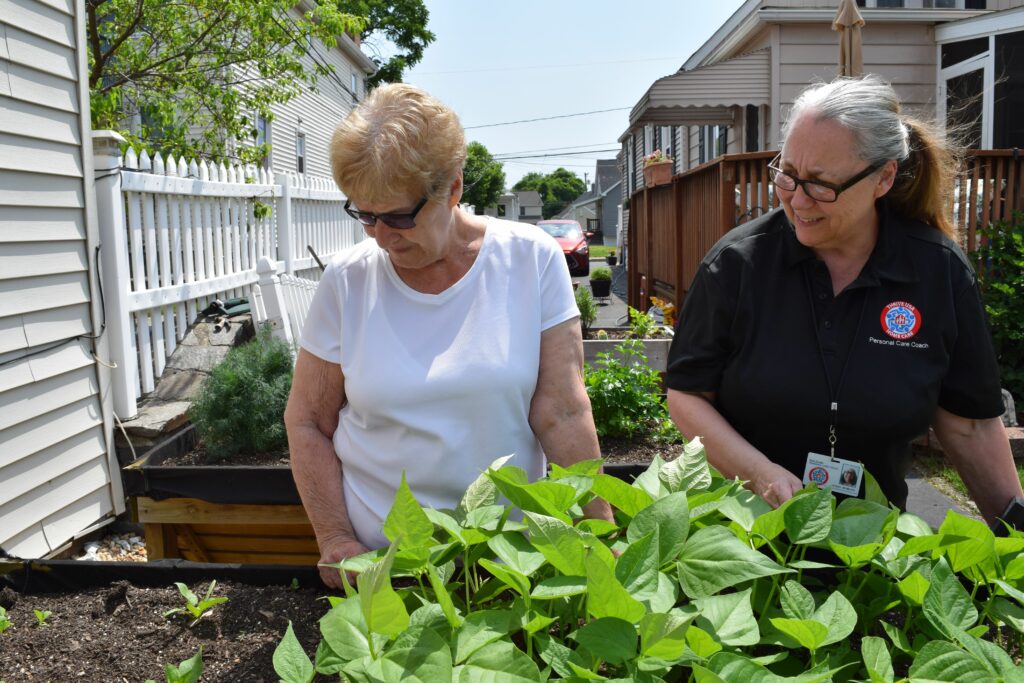 A professional caregiver may be a great source of knowledge and assistance for a senior who has had a stroke. If your senior loved one requires assistance in maintaining a good quality of life while aging in place, contact Thrive USA Homecare, a reputable Maryland home care service. Our caregivers offer transportation to and from medical appointments and social activities, healthy meal preparation, daily exercise support, and aid with daily duties like as bathing, grooming, and light housekeeping.
Playing Board Games
Checkers and Connect Four are just two of the many simple yet enjoyable board games that might assist a senior in regaining cognitive functions following a stroke. These games sharpen problem-solving abilities while also improving short-term memory and pattern identification. They also encourage the development of other critical cognitive abilities such as scanning, organizing, and knowledge retention. Fine motor skills can be improved by the little physical movements necessary to play board games. Board games are a great method to offer elders a pleasant type of interaction that may reduce stress, boredom, and anxiety. The small physical motions necessary to play board games can help improve fine motor skills.  An in-home companion caregiver can be a wonderful game-playing companion for your loved one.
A professional caregiver may be a great source of knowledge and assistance for a senior who has had a stroke. If your senior loved one requires assistance in maintaining a high quality of life while aging in place, contact Thrive USA Homecare, a reputable provider of home care in Maryland and Washington, DC. Put your loved one's care in the hands of the specialists at Thrive USA. Call (301) 882-4717 today to create a personalized home care plan for your loved one.