7 Must-Have Home Modifications for Seniors Aging in Place
We're seeing more seniors than ever before opting to age in place, or stay at home as they become older. Rather than going into a nursing home or assisted care facility, living at home allows aging individuals to keep their lifestyle for as long as possible. According to an AARP poll, three-quarters of individuals 50 and older would like to stay in their homes as they age. Though many of us may not be able to live independently forever, home modifications will help your loved ones to stay in their home for a longer period of time by providing a more manageable and comfortable environment.
Some of the modifications that assist seniors in avoiding falls and other situations that jeopardize their safety are low-cost or easy do-it-yourself tasks. Changing some features of your house to make some everyday activities easier will help seniors keep their independence for a longer period of time. Here are a few of the most typical house modifications for those who want to age in place.
Improve Lighting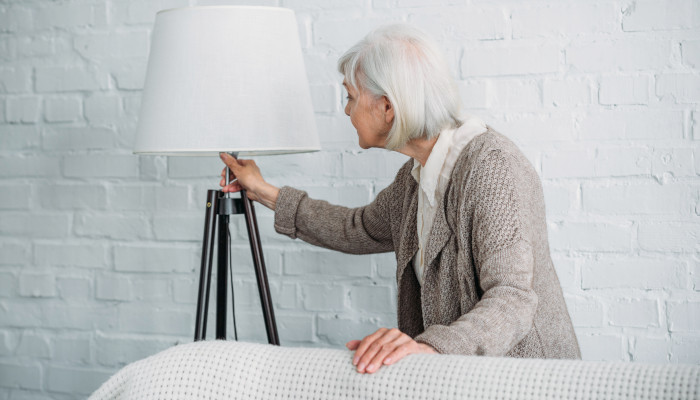 Proper lighting is key for everyone, but it is especially important for seniors who may have impaired vision. In hallways and stairwells, install night lights or motion sensor-activated lights. Place touch lights on tables to make reading, reviewing bills, or indulging in a hobby more comfortable. Consider installing under-cabinet lights in the kitchen to improve vision while preparing and cooking dishes. Check that all of the lights in the house are working. Also, make the most of natural light by cleaning windows, removing heavy curtains, and perhaps adding extra windows in very dark areas.
Install Ramps & Handrails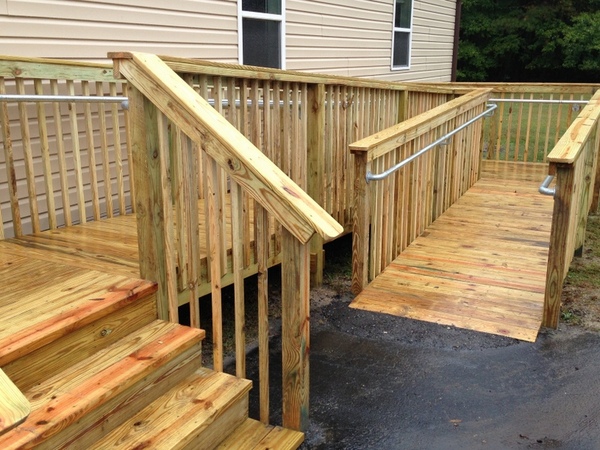 Many seniors have mobility issues as a result of balance troubles or instability. This makes it especially challenging to navigate rough surfaces like stairs safely. Handrails that are sturdy and well-installed provide older adults with something to grasp onto and assist to prevent falls. Ramps, elevators, and stairlifts provide additional safety and security on steps and should be considered if funds are available.
Update Flooring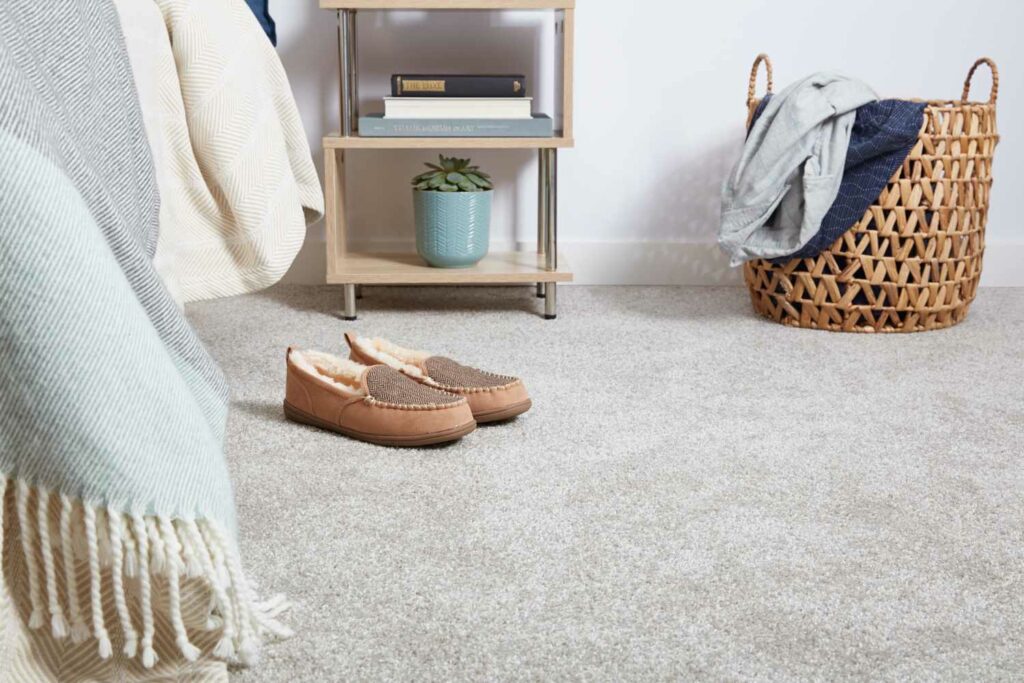 As you get older, your flooring may become the cause of many trips and falls. The Americans with Disabilities Act flooring guidelines are a valuable resource for deciding the best type of flooring for your parents' home. The carpet should be securely attached and no thicker than half an inch. The term ADA compliant, anti-slip bathroom flooring refers to flooring that has undergone friction testing and has a coefficient of friction (resistance to slipping) of 0.6 or higher. When looking for ceramic bathroom flooring, make sure it is slip-resistant and ADA-approved. If your bathroom tile is in good shape, you can buy an ADA-approved anti-slip coating and apply it with a paint roller. The anti-slip coating generally lasts 3-5 years and costs about $85 per gallon. One gallon covers approximately 400 square feet.
Shower and Bathtub Modification
A senior who chooses to age in place should also think about bathroom changes, particularly the bathtub. Replace the bathtub with a walk-in shower, which is easier (and safer) to enter and exit than a bathtub. A walk-in tub can be used in place of a standard bathtub as a second bathroom modification option.
If the senior wishes to maintain his or her current bathtub or cannot afford to replace it, there are less expensive changes that may be done to avoid slips and falls in the bathtub. A safety bar can be added to the tub, and safety strips can also be installed. Both of these easy changes can help to reduce slips and falls in the bathtub.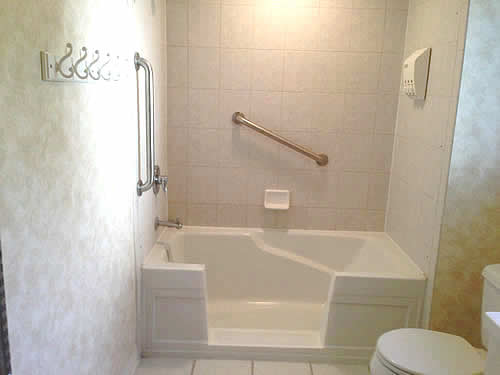 Another bathtub modification that is less expensive than replacing the bathtub or shower is to purchase a bathtub transfer bench. Transfer benches straddle the edge of the bathtub, allowing seniors to sit comfortably on the bench while raising each leg, one at a time, over the bathtub wall. For elders, getting into the tub while seated substantially minimizes the chance of hazardous slips and falls. Some seniors who do not have the necessary bathroom floor space to accommodate bathtub transfer bench legs opt for bathtub chairs, which sit completely inside the bathtub.
Widen Doorways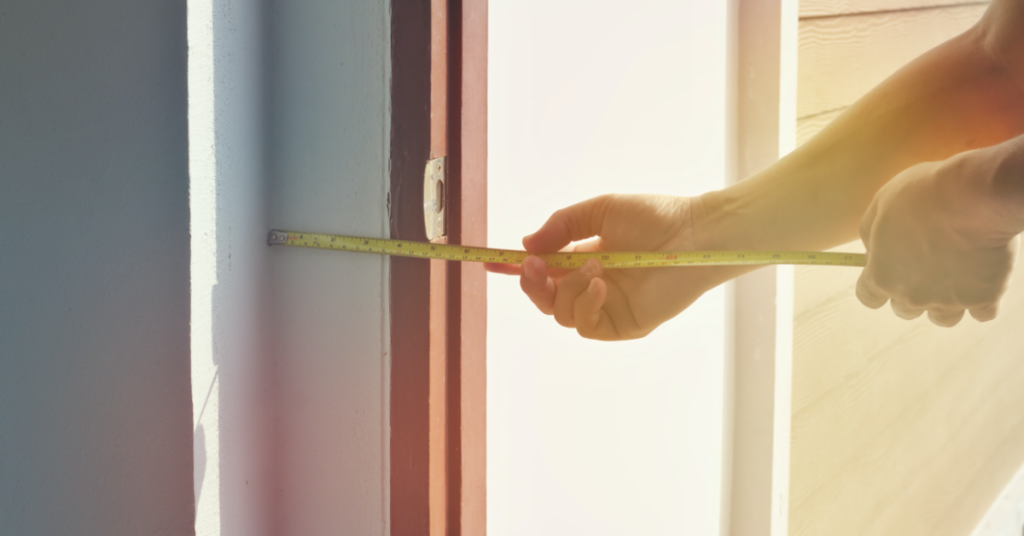 If a senior relies on mobility aids like a walker or wheelchair to get around the house, widening doors is a must-have home improvement. The cost to widen a doorway can vary a lot, depending on how much it needs to be expanded by and the material of the door and doorway, and placement of electrical outlets. It can therefore cost anywhere from $500-$3,000.
Replace Faucets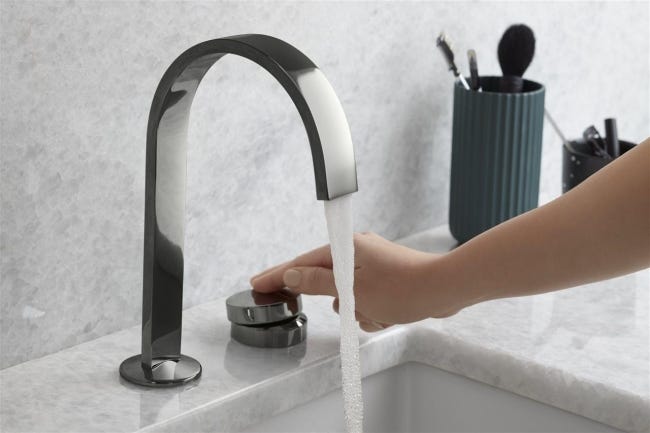 Touchless faucets on kitchen and bathroom sinks are perfect for people who suffer from arthritis or have a weak grip. Levers can also be used to replace twist faucet handles. Installing anti-scald faucets in your parents' tub or shower is another popular faucet upgrade. Anti-scald faucets prevent hot water bursts when cold water is momentarily redirected due to the toilet being flushed or the washing machine filling up. Reduce the maximum water temperature on your parents' water heater to 120 degrees or less to avoid scalding.
Getting Financial Aid to for Home Modification Projects
If you are uncertain if you can afford essential home modifications for yourself or a loved one, you have a few possibilities for financial assistance. Visit Paying For Senior Care and take a look at options for your state. These programs may include grants or loans, or sometimes a combination of grants and loans is provided. There are many charities that support veterans with aging in place, including providing financial aid for home modifications. You can find a list of these programs here.
Additional Assistance
While home modifications are important and beneficial, keep in mind that they only supplement and cannot replace proper support. Having someone to help with activities of daily life is frequently the key to aging in place. This is especially true when it comes to mental and physical wellness. Family members, volunteers, and professional in-home caregivers are wonderful resources for this sort of help, whether it is part-time or full-time.
Seniors who can stay at home report a higher quality of life, more happiness, and a sense of independence. Consider these easy home modifications as a starting point. Following the completion of the home modifications, continue to look for clues that may lead you to believe that extra assistance would be beneficial for your loved one. If you have any concerns or want assistance, the professionals at Thrive USA Homecare are always here to assist you.