9 Benefits Of Hiring A Caregiver For In-Home Help
Do you find yourself wondering if hiring a caregiver for in-home care is the best decision for your loved ones? You may have observed your parents' age catching up with them as they get older. Perhaps your mom used to clean the house consistently but now finds it difficult to keep up with everyday tasks and chores. Perhaps your father has a habit of forgetting to turn off lights, turn off the oven, or even pay bills.
Although these indicators are worrisome, they may not necessarily mean that your parents should be moved into an assisted living facility. Instead, consider becoming a family caregiver or hiring a professional to support your loved ones in remaining in their homes as they age.
Why hire a caregiver?
Hiring a caregiver to provide in-home assistance is a smart and meaningful method to improve your parent's quality of life. Many seniors are concerned about losing their independence when age-related difficulties such as mobility loss, balance challenges, and other health problems develop.
Your parent can get assistance with a variety of duties from an in-home care provider, allowing them to remain in the comfort and familiarity of their own home.
What do caregivers do?
A professional caregiver can assist with everyday tasks as well as providing specialized care, such as:
Laundry, light cleaning, and other household chores
Shopping for groceries, cooking, and meal preparation
Dr.'s visits and other tasks require transportation.
Medication administration
Bathing, dressing, and ambulating are examples of personal care.
Ultimately, their responsibilities depend on each person's situation and abilities.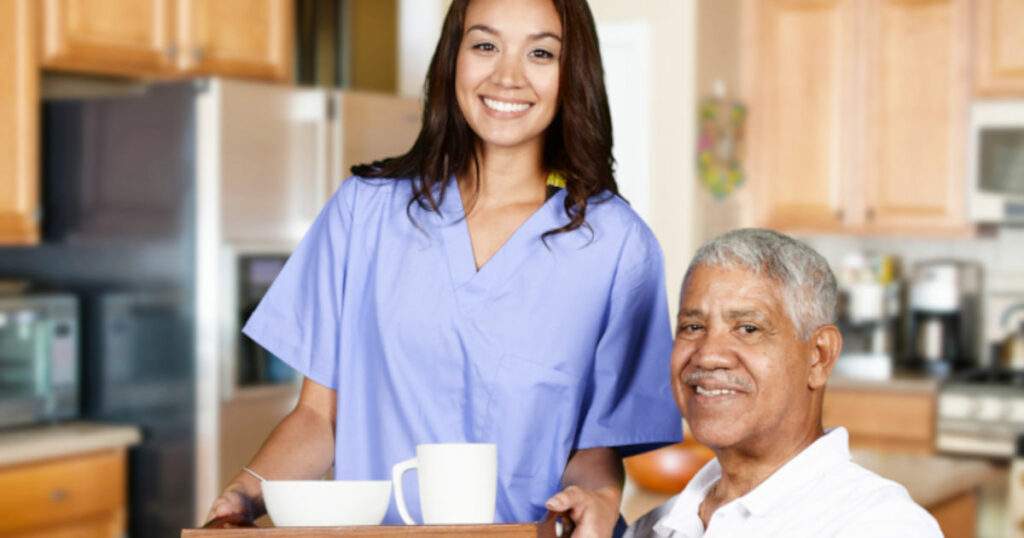 Benefits of Hiring a Caregiver
There are many benefits that come with seniors remaining in the comfort of their homes. If you are trying to determine if it's the right choice for you, consider the following reasons "home care is often the best care"
Be Comfortable. The main advantage of home care is that it allows your loved one to remain in the place that is most comfortable and known to them. They can sleep in their own beds, use their own bathrooms, and go about their daily activities without interruption. For people suffering from increasing memory disorders such as dementia, being in familiar settings might be especially beneficial.
Staying Independent. We all want to be as self-sufficient as possible for as long as we can! If medical help is required, it is quite possible to receive it at home. Home care agencies like Thrive USA can readily provide expert nursing services, even if the need is great.
Keeping in touch with family and friends. This is a huge deal! Most assisted living facilities have visiting hours that are limited, while home care allows you to enjoy the support and care of friends and family whenever you choose.
One on One Attention. Because of the intimate nature of home care, your loved one may be the caregiver's primary focus. Their job is to give your loved ones the degree of attention and care that will keep them safe and comfortable. Because an in-home caregiver generally just has one client, their needs are met faster than they would be in a nursing home.
Personalized Care. A home care plan is tailored to your family's needs rather than adapting to the schedules and routines of a care facility. Whether your loved one merely wants assistance for a few hours a day or requires full-time live-in care, home care is customizable to each client's needs.
Faster Recovery. Patients recover from surgery and sickness faster and more successfully in the comfort of their own homes, according to research. They also had a lower risk of infection from germ exposure in a medical facility and also had fewer hospital readmissions.
Support for treatment. Being able to receive therapy at home allows family and friends to help. This might entail administering medications, assisting with occupational or physical therapy, or even catering to nutritional requirements.
Cost-Effective. In a hospital or nursing home, skilled nursing care may be extremely costly. Even assisted living facilities might be prohibitively expensive. Bringing professional care services into the house is significantly more cost-effective and allows for the flexibility of working around everyday routines.
Pet Ownership. Because your loved one may stay at home, they won't have to give up their treasured pet. Companionship from pets has now been found to decrease loneliness in elders, minimize heart disease, and calm dementia patients. Seniors can benefit from pet companionship even if they require some assistance caring for the animal with the support of a caregiver.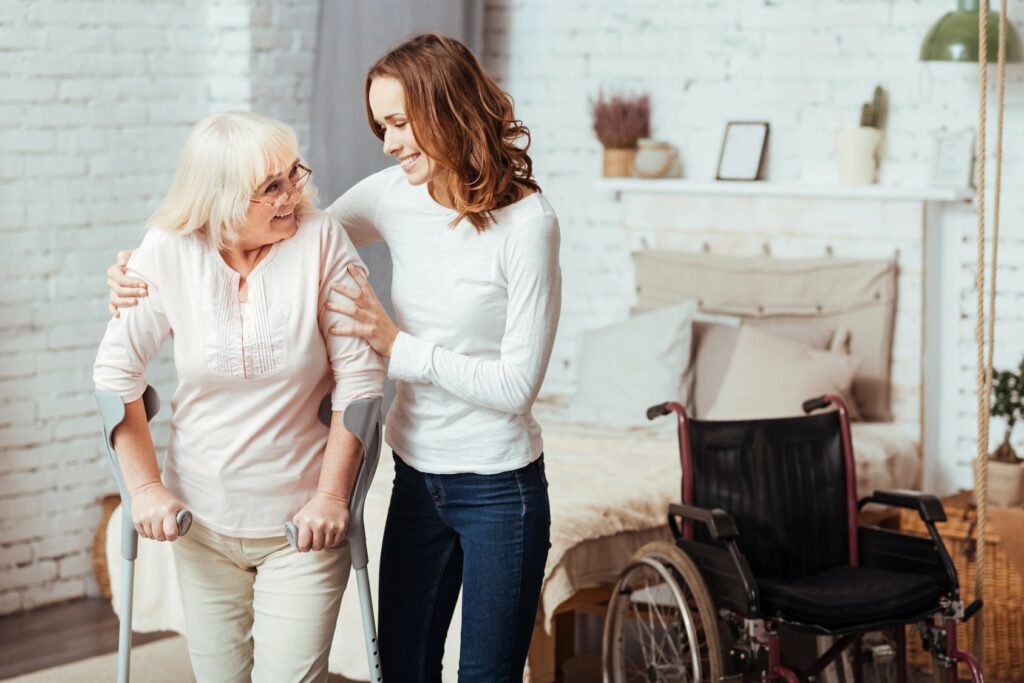 If you or your family member is considering in-home care as part of a plan to age in place, contact Thrive USA Home Care today for a free consultation at (301) 882-4717. Our team is dedicated to supporting your family and helping older adults enjoy life in the comfort of their own homes for as long as possible.
Some of the services offered by Thrive USA include Alzheimer's & Dementia Care, Bed & Wheelchair Transfer Assistance, Companionship, Housekeeping & Meal Preparation, Personal Care, Recovery Care, and Transportation.
We service Maryland and D.C and are a veteran-owned company based out of Frederick, MD.