Understanding Caregiving Burnout and How to Prevent It
Caring for a loved one may be difficult, and that stress can negatively affect a caregiver's overall health and well-being. Yet, some caregivers are hesitant to discuss their stress for fear of making their loved one feel guilty or making it look like they aren't strong enough or well-organized enough to handle their obligations and responsibilities.
According to a 2020 research by the National Alliance for Caregiving, nearly one in every five Americans is a family caregiver. The care recipient usually requires special attention such as a child or partner with a disability, an older parent, or a loved one recovering from an illness or injury. Caring for someone else may test your patience and cause exhaustion, irritation, and guilt, making it a demanding process that takes a heavy toll on the caregiver's body and psyche.
What are the signs of caregiver burnout?
Caregiver burnout occurs when you experience mental, physical, and emotional exhaustion as a result of caring for someone else. It's when the joy of caring for a loved one is overshadowed by frustration and tiredness.
It may be more difficult to care for a loved one if you are exhausted. However, you may also find it difficult to handle important aspects of your own life. Burnout has a number of negative effects on your general health and well-being.
Among the symptoms of caregiver burnout are: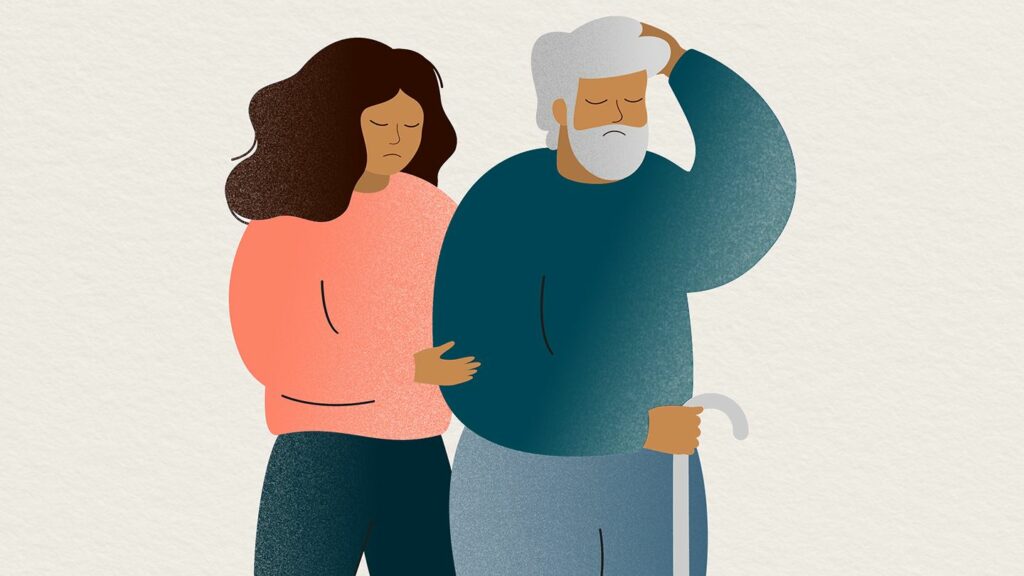 Anger: Experiencing outbursts directed at your loved one or others around you
Denial: Believing your loved one will get better even when they've been diagnosed with a progressive illness like Alzheimer's disease
Appetite changes: Eating less or more than usual and losing or gaining weight
Hopelessness: Feeling helpless, hopeless, or depressed most of the time
Anxiety: Overwhelming worry thoughts about the future and other daily concerns like finances
Isolation: Feeling alone, as if other family members and friends have left you to fend for yourself
Insomnia: Being unable to fall asleep, stay asleep, or get restful sleep
Physical exhaustion: Feeling too tired to get out of bed or to get through the day
Lack of interest: Pulling away from activities you once enjoyed and not trying new things
Tips for Avoiding Caregiving Burnout:
Caregiving burnout is not inevitable. Getting organized, prioritizing your personal health, and seeking help early on can all help to prevent or alleviate burnout.
Learn How to Be More Efficient with Routine Tasks:
Friends and family members may contact you to ask about the well-being of a loved one. Rather than communicating with each person individually, use applications (such as CaringBridge), group SMS, or social media platforms to give out updates to everyone at once.
When someone in need becomes a client with Thrive USA Homecare, they or their family receives access to the ClearCare Family Room Portal which gives you the schedule we have lined up for the client, the tasks and care logs that our caregivers are set to accomplish during every shift, the ability to send messages to the office staff at any time and so much more! At Thrive USA, keeping an open line of communication between us and the client or family involved is super important.
Delegate, outsource or delay what you can:
You do not have to do everything by yourself and you shouldn't! When you make your to-do list or look at your calendar, consider which things you actually need to handle yourself and which you can delegate, delegate, or hire out. Asking for help is not failing, and accepting help does not mean that you can't do it. This isn't about you at all; it's about making sure your loved one is taken care of. You can't care for them if you're too preoccupied with everything else.
Some things you might be able to delegate or outsource include: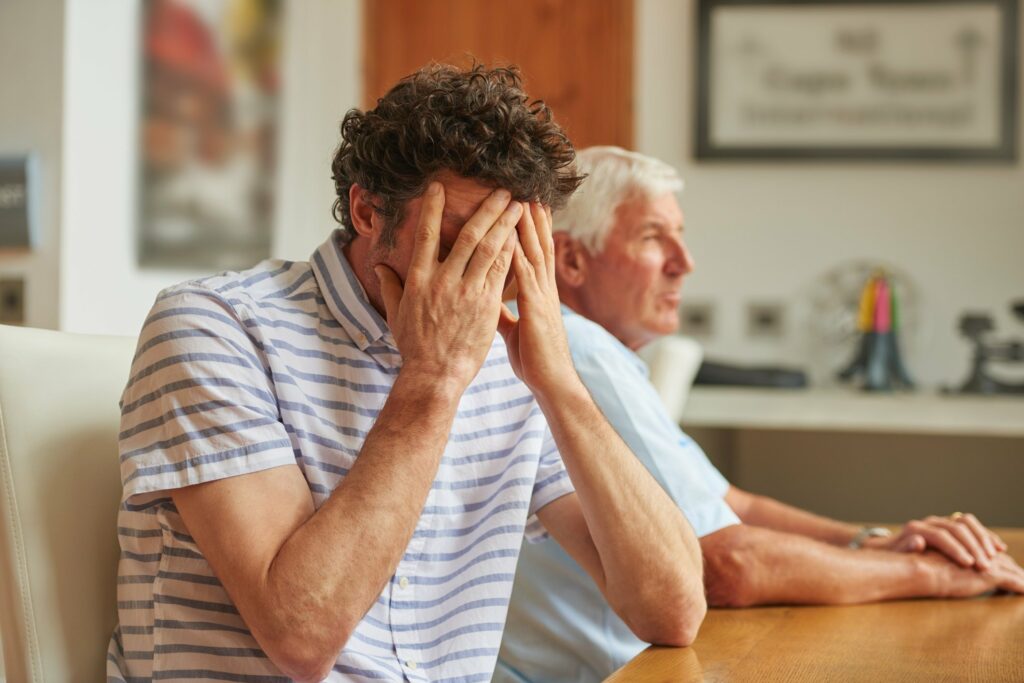 Housekeeping
Transportation to and from appointments
Laundry
Grocery shopping
Meal prep
Dishes
Keeping your loved one company so that you can rest or recharge
Running errands, like going to the pharmacy or picking up medical supplies
Yard work or other home maintenance
Managing other volunteers
And before you worry that managing all of this help would be another task for you, give Thrive USA Homecare a call! Thrive USA has created a customized approach to home care. Our highly educated Personal Care Coaches attend to each client's requirements and goals. Our caregivers, who have a wide range of specialties and degrees, are individually matched with clients to fit the level of care required and each client's particular goals.
Join a Support Group
Being a caretaker might feel lonely at times, but you are not alone. According to the AARP, 43.5 million people in the United States provided unpaid care for someone else in the previous year. That translates to nearly one in every six adults.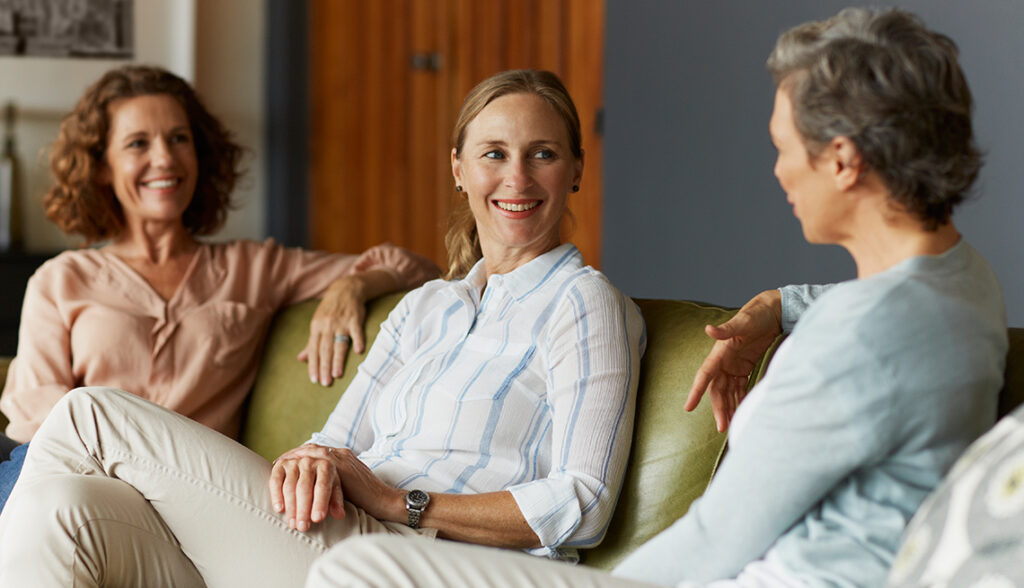 Joining a caregiver support group might provide you with a chance to discuss some of the issues you're facing. They provide a forum for you to express your emotions to those who have most likely experienced them as well. They also allow you to learn from others who are going through similar experiences.
Ask your loved one's healthcare physician about a support group, or look online for organizations or online groups. Sometimes just having a place to vent and talk about your problems can make you feel better and less stressed!
Know the Signs of Burnout and Get Help Quickly
Learn to recognize the signs of burnout and get help as soon as you see them. This is especially important if you begin to suffer depressive symptoms, use excessive amounts of drugs or alcohol, or are concerned about hurting yourself or a loved one. If this occurs, consult your healthcare practitioner or a mental health expert as soon as possible.
For many caregivers, caregiver load is a real problem. Knowing you are not alone is small comfort, but know that this problem can be solved and burnout prevented by getting help, taking care of yourself, and maintaining some balance in your life.